Feedback and reviews of deals done here and on other sites.
Moderator: Bladejunkie
great guy to work with,

honest, smooth deal,....
no problems whatsoever

FATOC 2009 first place
FATOC 2010 first place
FATOC 2011 first place(shared)
I met this "Fucking" Guy ( no insult, no offense ) today in the S.G.S has Paris.....he is always the great and the famous Flipper who we know in the community , Impressive ...AWESOME...he was with Hannibal, Choubbi and Kaiser ( the AFB great team )....i'm very happy and very proud to meet them, the French touch !!! Big Fun and Big Flip are the words for this meeting....
( I hope that you will understand and that I'm not make too many faults )
Wow GreG, lucky you !

-Str8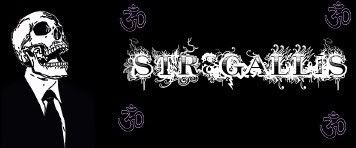 "your blade needs viagra" ~ Looseyfur
"My pussy may be faulty, but it stills kicks ass
" ~ FaultyPly
Str8gallis wrote:Wow GreG, lucky you !
-Str8
I agree. And if you want, you can see him in the SGS video, He is always awesome to see him Flipping. Furthermore he is a really great Man ( I'm not a fucking
Gay
). He has a lot of ease, even in front of a public, and I think, in front of persons it is more difficult to Flipp. Very Impressive to see him Fllipping in True.
Thanks Slash

And thanks too Greg. I was actually surprised by your level when I saw you flipping 2 days ago in the Shooting Games Show 2009. Guys, this man has impressive skills in double bali in open locked position. I think a challenge about that would kick ass !
third at IBTC 2008
Second at FATOC 2009
In 2010, I kick your asses !!!
ack no more conversations in the trust or bust, that's what the off-topic section is for.
INTRODUCE YOURSELF! http://brokenbrains.us/arena/viewforum.php?f=13
---
Who is online
Users browsing this forum: No registered users and 1 guest