Pens, lighters, nun-chucks, fixed blades, etc.
Staplers?!?...seriously?
10 out of ?.. Roll/.. ALWAYS!!! blow on the pie (safer communities together)
Staplers are serious shit yo....

Don't fuck around with a nigga who got them stapler flippin skills.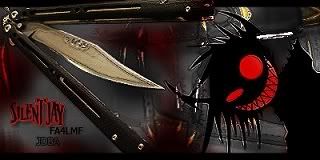 Looseyfur wrote:...spouting his wacky charlie sheen warlocks speech
15 of ?
It's just how we /roll
Hey I mean when a bali isnt around, cant say I've never picked up a stapler.
I would think flipping a stapler would be more dangerous than flipping a balisong I mean them things are heavy imagine that thing landing on your foot.
what would be the point?
like i dont even think it would look cool lol
Flip till you bleed. Literally.
I guess chaplins would be easier cause you could lock it in place and prevent it from opening
---
Return to Flipping Everything Else
Who is online
Users browsing this forum: No registered users and 2 guests