here are the things you will be needing from left to right,
A vice,
A peice of wood with a hole big enough for the pivots to fall into,
Some kind of knife cleaner, i use blue lube as you can see it works fine,
Q-tips, (pipe cleaners work better)
PB washers
A center Punch, (the best center punch is a small nail with the tip filed flat so it doesnt poke through the pivots)
The right tool that unscrews the screws,
The Knife (duh)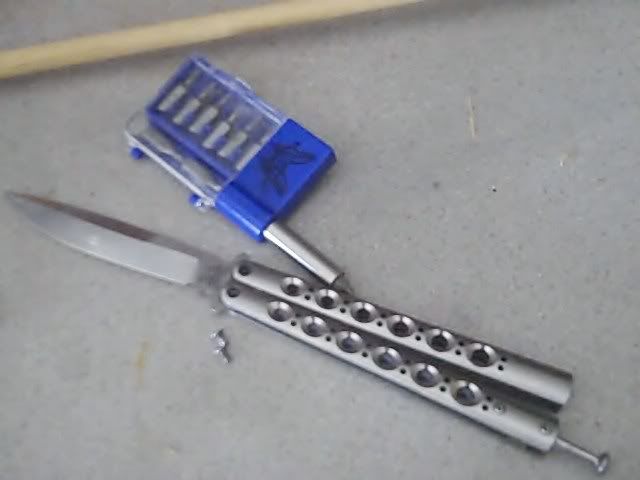 The first thing you will be doing is unscrewing the knife as need in the picture above.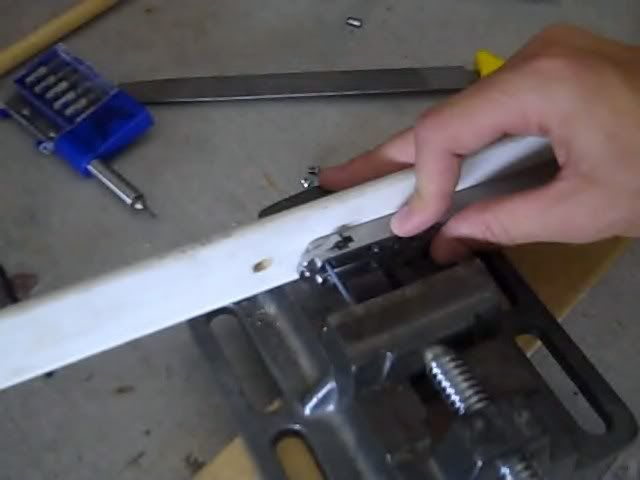 Next you will be putting the piece of wood behind the knife and the center punch in the pivots,
once everything is aligned right tighten the the vice.
The pivots will then pop out, flip the knife over and repeat the process.
this is what it will look like when you are done,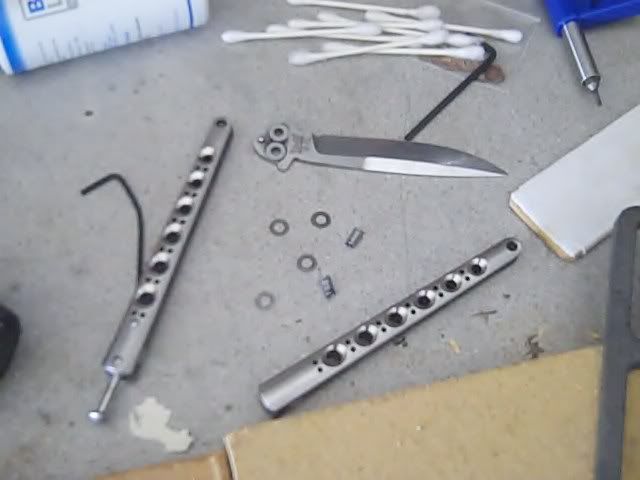 This is were the cleaner comes in,
Use the Q-tip and the cleaner to get all the dirt off of the hard to reach places when the knife is intact, like where the washers go for instance if you noticed all of that dirt.
When you are done with that you will be putting the handles in the right spots that they go in and slide the washers in between the blade and the handle on each side. Flip the knife over carefully and repeat the process.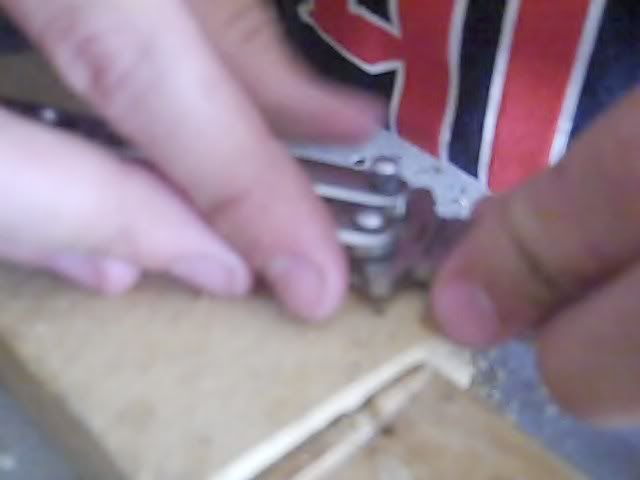 The next step is to slide the pivots in as far as they will go.
You will now be using the vice to press the pins back in, to do this you will just simply place the knife on the vice and simply tighten the vice untill the pivots are pressed in.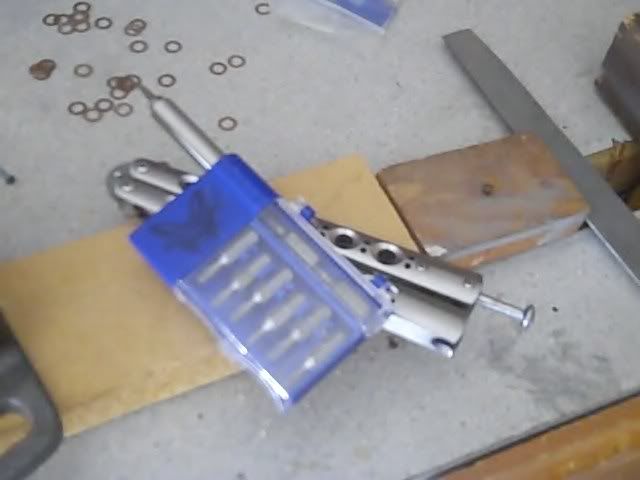 The final step will be to tighten the screws in and you are ready to flip again!!
Warning!!
Doing this will void your warranty