Please post your tutorial videos here, or a request for a tutorial.
Moderator: slashncut


i dont know the name of the trick i was just flipping my bali and this is what i got
not bad not bad at all. :]
INTRODUCE YOURSELF! http://brokenbrains.us/arena/viewforum.php?f=13
I learned something new,
good tutorial!

FATOC 2009 first place
FATOC 2010 first place
FATOC 2011 first place(shared)
This is nice man. I needed something to transition me into other moves from that position.
Thanks!
______________________________________
[
O : O : O : O : O : O :
)_______________/ /
[
O : O : O : O : O : O : )_______________\
/
Guns for show, knives for a pro. ( [X] )
i don,t know if it all ready has a name but if it a new trick i call it H.T.R.(hissatsu5 thumb roll)
if i post it in flippedia dos it make make it official
Very nice !
That was a pretty original idea and most of us probably won't have done it on our own, good video and tuto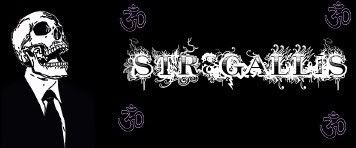 "your blade needs viagra" ~ Looseyfur
"My pussy may be faulty, but it stills kicks ass
" ~ FaultyPly
cool i like this one
Nice tutorial! I've been needing a trick from that position! Thanks!
This is the Bite Handle. Hold me, Use me, Do whatever you wish. Do not close me.
the accent completes the video
FaultyPly- "My cocks breaks the glass in your optical lenses while I skull fuck you"
Crockus- "guess Im just used to "small things"
cut myself across the thumb first time i eventually got it.... very nice tutorial
---
Who is online
Users browsing this forum: No registered users and 1 guest